Hansjörg Auer, Matthias Auer traverse Ötztal Alps Kaunergrat in winter
From 14 - 17 March 2017 Hansjörg Auer and his brother Matthias traversed the main part of the Kaunergrat in Austria's Ötztal Alps.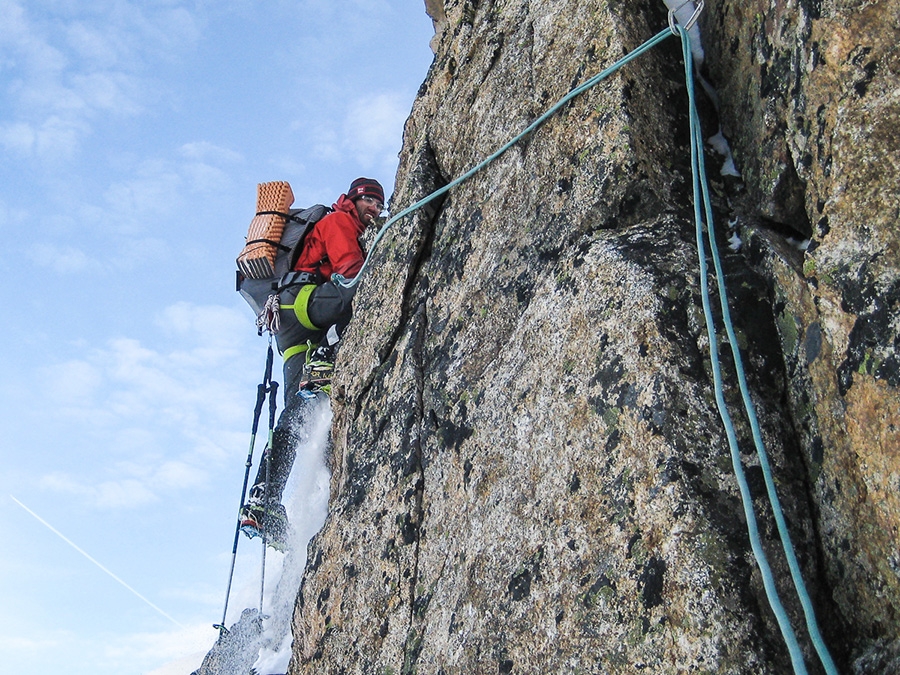 1 / 6
Hansjörg Auer and Matthias Auer during their Kaunergrat traverse from 14 - 17 March 2017
Auer collection
In mid-March the Austrian alpinists Hansjörg Auer and Matthias Auer made a four-day winter traverse of the main section of the 'Kaunergrat', a north-south ridge line past some of the wildest peaks in the Ötztal Alps.
Questing for an adventure in their backyard, the brothers climbed without support or stashed gear and enchained Kleiner Dristkogel (2934m), Großer Dristkogel (3058m), Gsallkopf (3277m), Rofele Wand (3353m), Sonnenkogel (3153m), Verpeilspitze (3423m), Schwabenkopf (3378m), Watzespitze (3532m) and Rostizkogel (3394m).

While it is highly likely that these peaks have never been linked before in this form, Hansjörg noted "Difficulties up to grade UIAA 5- on rock, many exposed, steep and corniced parts and also some hard digging through deep snow challenged us a lot but doesn't really express what we experienced while being out there. In total the mission took us 38 hours of climbing spread over four days. However, this project showed me once again how, at times, grades and numbers can mean not very much in alpinism."

In 2013 the two Auer brothers teamed up with Simon Anthamatten from Switzerland and made the first ascent of Kunyang Chhish East in Pakistan's Karakorum.