Simone Moro and Tamara Lunger end Kangchenjunga Skyline Project
After having reached 7200m, Simone Moro and Tamara Lunger have decided to end their Skyline Project aimed at traversing the long ridgeline of Kangchenjunga in Himalaya. The two Italian alpinists are safely back at Base Camp.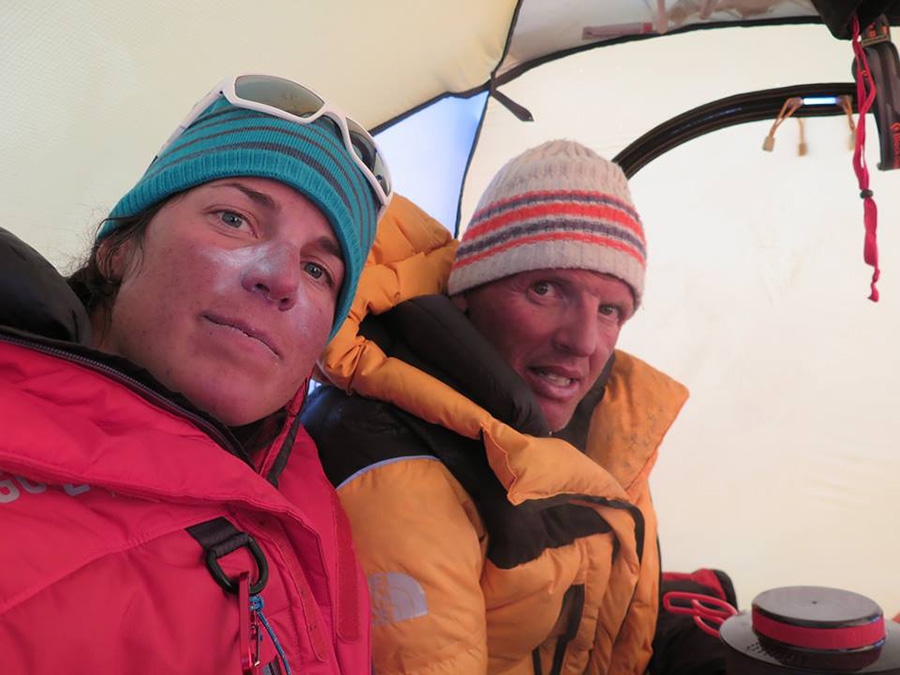 1 / 3
Tamara Lunger and Simone Moro in Camp 3 on Kangchenjunga
Simone Moro, Tamara Lunger
Simone Moro and Tamara Lunger's attempt at Kangchenjunga ended at 7200m but with important experience gained. The two Italian mountaineers had planned on traversing along the long and difficult ridge of the third highest mountain in the world and this project, without a shadow of doubt, can be deemed futuristic.
The Italians broke the news themselves a few minutes ago via Facebook, directly from Base Camp. Yesterday Moro and Lunger had reached Camp 3 at 6600m and today they climbed on up to 7200m. Unfortunately Moro felt weak due to stomach illness that had been troubling him throughout the expedition, and the two took the wise decision to descend to Base Camp.
In ending the expedition, Moro stated "We will treasure what we learned this time on the mountain, a bit like what happened on Nanga. It is an ambitious objective, but nothing is impossible."