Sellaronda Skimarathon 2022 begins tomorrow in the Dolomites
After a two-year stop, the Sellaronda Skimarathon will take place in the Italian Dolomites tomorrow. As per usual the most famous night ski mountaineering competition will cross four mountain passes, Campolongo, Pordoi, Sella and Gardena and cover a total distance of 42 kilometers and +2700m altitude gain.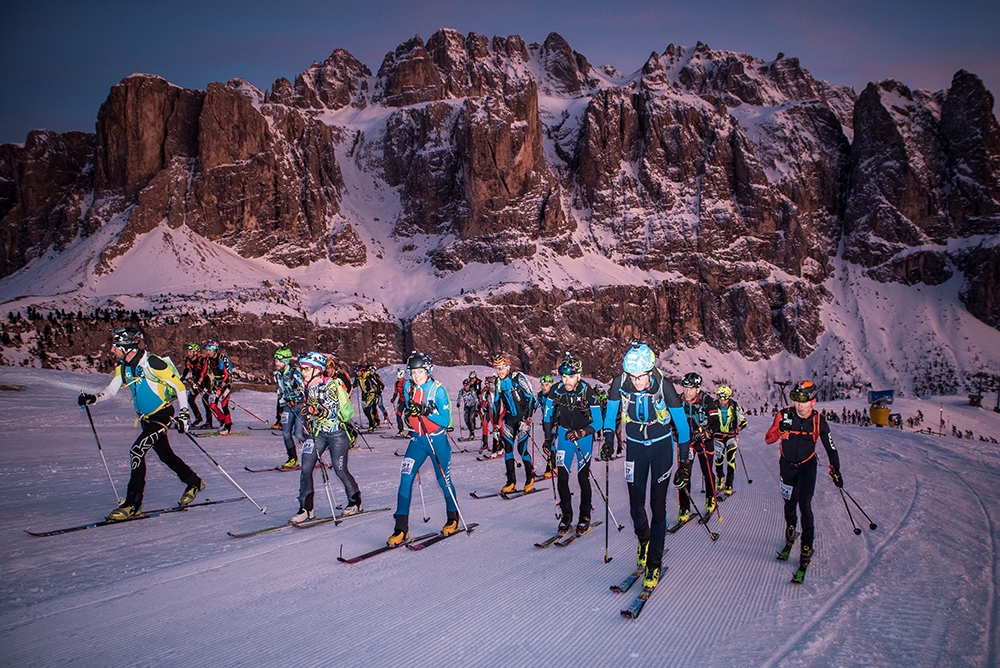 1 / 32
During the Sellaronda Ski Marathon 2019
archivio Sellaronda Ski Marathon
The tension is growing at Corvara in the Dolomites as over a thousand Sellaronda athletes are expected to reach the village in the next few hours to collect their race bibs and prepare for the classic night ski mountaineering competition which will begin, as usual, at 6 pm. As usual the athletes will skin round the four mountain passes: Campolongo, Pordoi, Sella and Gardena, 42 kilometres and 2700 metres of vertical height gain.

After Pierra Menta, the legendary skimo competition at Arêches-Beaufort in France's Haute Savoie, and the Ski Mountaineering World Cup in Val Martello, there was the off chance that Matteo Eydallin and Michele Boscacci (current leader of the overall World Cup) might compete in the Sellaronda, but the decision to race was made right at the last minute.
"We chose to take part in the Sellaronda - said Michele Boscacci - only at the end of the World Cup comp in Val Martello. Matteo after the Pierra Menta was not sure whether he should take part or not, but on Monday we spoke and sent in the registration form. It will be a very difficult race at an extremely fast pace, I have already done the Skimarathon a couple of times, but for Eydallin this will be his first".
As well as the two Italians, the following top athletes will also take part in the race: Alex Oberbacher (silver medal at the European Vertical race) with Davide Magnini (winner of the Individual Race in Val Martello), Jakob Herrmann and Christian Hoffmann, Federico Nicolini and Patrick Facchini. Confirmation has also come came from Philipp Götsch with Andreas Reiterer and François D'Haene together with Gedeon Poca Cottilloux, as well as Filippo Beccari who will race with Martin Stofner.
It is important to note that Alba De Silvestro with Alessandra Schmid and Elena Nicolini with Katia Tomatis will take part in the female race.
The Dolomiti Superski slopes are in perfect condition and thanks to the weather forecast there is a good possibility that the records set in 2019 can be broken.
The male record currently stands at 2:56'59'' (Filippo Barazzuol-William Boffelli) while the female time to break is 3:32'37'', established by Laetitia Roux and Martina Valmassoi.