Marcel Rémy still climbing strong aged 99
At the age of 99, Swiss alpinist Marcel Rémy continues to climb and have fun.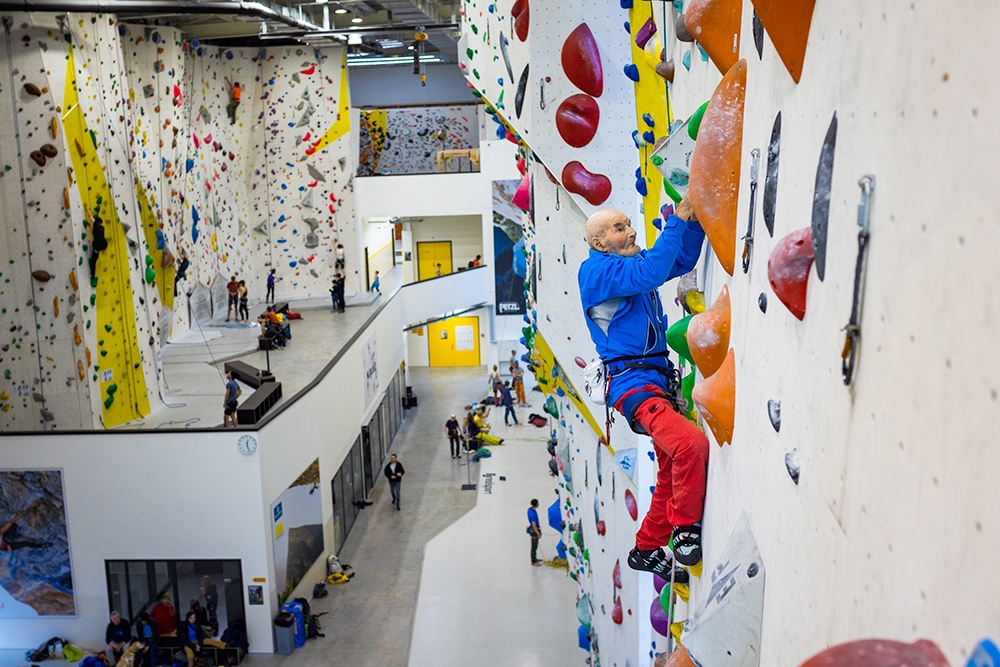 1 / 7
99-year-old Swiss alpinist Marcel Remy climbing at Villeneuve in Switzerland.
Hannes Tell
Swiss alpinist Marcel Remy, born on 6 February 1923 in Gruyère, celebrated his 99th birthday in style the other day at the local climbing wall in Villeneuve. After his warm-up routine, the father of the famous mountaineers Yves and Claude Remy climbed a 16 meter 4c. As usual, he led the route.
Georges Payot, a mountain guide who travelled specially from Chamonix for the party, handed Rémy a delicious cake. François Nicole, another Swiss climbing legend who came to the wall with his family, explained: "Marcel inspires us so much that he recharges our "batteries e very time we see him..."
In 2017 Remy, then aged 94, climbed the west face of Miroir d'Argentine, a 450-meter route with an arduous approach and long descent. When he was 96 he attempted to lead a 6a multi-pitch. And now, almost 100 years old, Rémy continues to climb and have fun.
"With the good fortune that I have, I need to train regularly in order to keep my body and mind fit. Luckily there's an indoor climbing gym that allows me to train in excellent conditions. A heartfelt thanks to everyone, to those present, to the entire climbing wall team, and all those who continue to encourage me." Incroyable.