Adam Ondra climbs 9a+ in a day
In repeating Geocache in Germany's Frankenjura, Czech sport climber Adam Ondra has now climbed his first 9a+ in a day.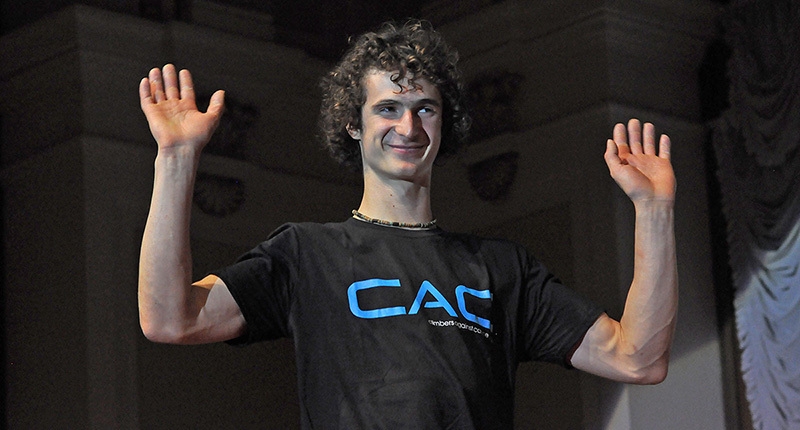 1 / 3
Arco Rock Legends 2015 - Adam Ondra
Giulio Malfer
Monday 23 May 2016 was a highly successful day for Adam Ondra as the 23-year-old managed to make the first repeat of Geocache, the 9a+ sports climb at the Vogelherd Grotte crag in the Frankenjura freed in 2014 by local strongman Alexander Megos.
Two years ago Megos needed circa 40 attempts spread out over six days - by far the most he had ever invested in a line - explaining afterwards that the moves felt remarkably strange. Apart from the complexity of the climbing, it's worth remembering that making a first ascent is always more "complicated" than repeating a line.
Ondra for his part made short work of Geocache: a few attempts in the morning followed by the redpoint in the afternoon, after which he confirmed the route's difficulty and the bizarre nature of its moves.
9a+ in a day has already been climbed before, notably by Megos himself. In 2013 he climbed La Rambla at Siurana second go, before dispatching with Biographie at Ceüse in a day in summer 2014. On the otherhand, this is Ondra's first 9a+ in a day and the ascent marks yet another step forward in his remarkable climbing career.
It's worth remembering that Ondra is firmly at the absolute apex of sport climbing: at present he has first ascended all three of the world's 9b+ (Change (2012) at Hanshelleren in Norway, La Dura Dura (2013) at Oliana in Spain and Vasil Vasil (2013) at Sloop in the Czech Republic), he has onsighted three 9a and has climbed two 8C+ boulder problems (Terranova at Moravsky Kras and Gioia at Varazze, both in 2011).