Stefano Ghisolfi climbs Le Cadre Nouvelle 9a at Céüse
Italian sports climber Stefano Ghisolfi has repeated Le Cadre Nouvelle, the route freed at Ceuse in France in 2010 by Adam Ondra graded 9a.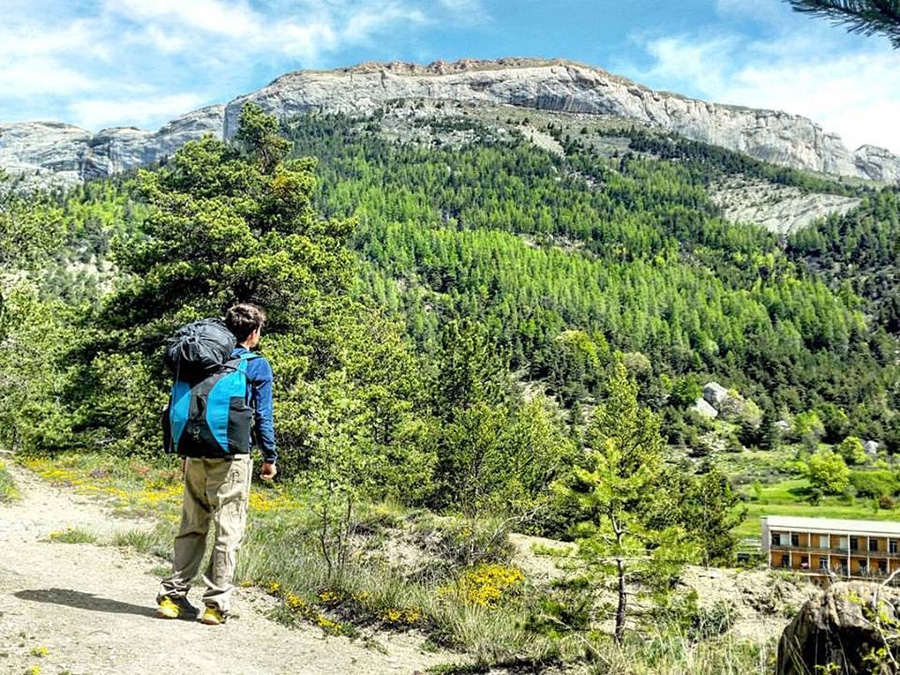 1 / 2
Stefano Ghisolfi about to walk up to the French crag Céüse
Sara Grippo
Once again Céüse, for many quite simply the most beautiful crag in the world. After the news we published this morning about Jon Cardwell's repeat of Biographie, this awesome band of limestone above the French town Gap is now on the agenda thanks to Italy's Stefano Ghisolfi who on Saturday made a fast redpoint of Le Cadre Nouvelle. This 9a is located in the same Biographie sector and was freed in 2010 by Adam Ondra. Ghisolfi needed just five 5 attempts spread out over two days, and things could have been even faster: the climber from Turin narrowly missed the redpoint on his second go. Which just goes to show how 9a has become, certainly for the world's elite, almost "easy"!
Ghisolfi's splendid form is no secret: in early April he climbed his fourth 9a+, Goldrake at Cornalba, while during the Melloblocco bouldering meeting in Val di Mello he sent - in addition to the 9 competition problems that secured him victory - Unità di Produzione close to Sasso Remenno. Graded 8A, this problem was freed by Cristian Brenna in 2003.
Ghisolfi's personal best at bouldering is 8B+... and using the beta provided by his friend Anthony Gullsten he managed to climb the problem straight off, describing the clean ascent as: "probably one of the hardest problems I've ever flashed" before concluding "above all though it is one of the most beautiful and historical blocs in the valley."