Margo Hayes climbs Papichulo at Oliana, her third 9a+
American sports climber Margo Hayes has repeated Papichulo at Oliana in Spain. This is her third 9a+ after La Rambla at Siurana and Biographie at Céüse.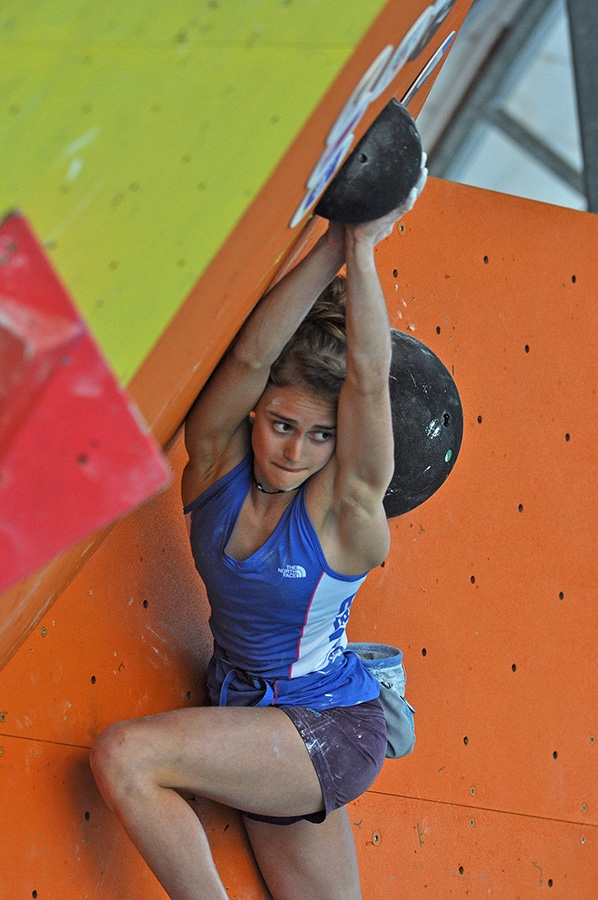 1 / 25
Margo Hayes competing in the Arco World Youth Climbing Championships 2015
Giulio Malfer
Two days ago young American Margo Hayes repeated Papichulo, the huge stamina fest at Oliana in Spain established by Chris Sharma in 2008. In doing so Hayes has has brought her tally of 9a+ to three, after becoming the first woman to break this barrier with her February 2017 ascent of La Rambla at Siurana in Spain, and followed this up later that year with a coveted ascent of Biographie at Céüse.
After repeating classic high end routes such as Mind Control, Fish Eye and Joe Blau (8c+) last autumn, 21-year-old Hayes returned to Spain this spring and completed her 9a+ trilogy in fine style. This was confirmed by Germany's Alexander Megos who, after belaying Hayes on the redpoint burn, stated "It looked graceful and effortless as always".
It's worth noting that Sharma freed Papichulo a decade ago in preparation for his mammoth 9b Jumbo Love at Clark Mountain. Given Hayes' talent, preparation and dedication, it doesn't seem too farfetched to imagine her soon matching the track record of Angela Eiter, currently the only woman to have sent 9b.

Links: www.margohayes.com, Petzl, La Sportiva