Julia Chanourdie climbs Ground Zero at Tetto di Sarre
French rock climber Julia Chanourdie has repeated Ground Zero at Tetto di Sarre in Valle d'Aosta, Italy, freed in 2002 by Alberto Gnerro and graded 9a.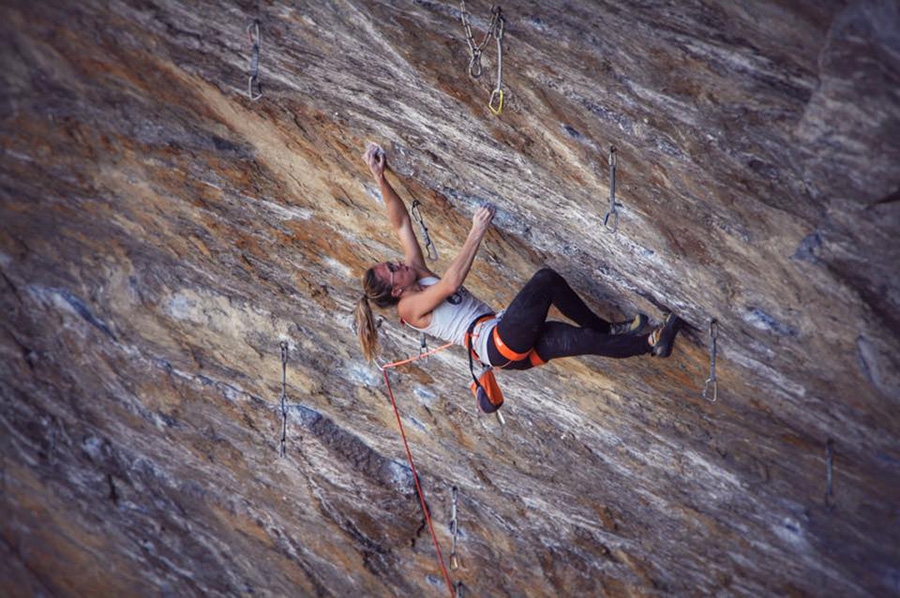 1 / 4
Julia Chanourdie climbing Ground Zero a at Tetto di Sarre, Italy
Éric Chanourdie
These are exiting times for female sport climbing and after the first female 9a+ at the end of February by America's Margo Hayes, there'a another important performance worth highlighting; the repeat of Ground Zero at Tetto di Sarre in Valle d'Aosta, Italy, by Julia Chanourdie.
The young French athlete enters the select club of female climbers capable of sending 9a thanks to her redpoint of the route freed by Alberto Gnerro on 11 September 2002, one year after the 9/11 terrorist attacks of the World Trade Center Twin Towers. At the time the route checked in as the hardest sport climb in Italy, and was the first in the country to be graded 9a. Germany's Andreas Bindhammer and Christian Bindhammer repeated the line in 2002, as did Stefano Ghisolfi in 2013.
Chanourdie started trying the route last year, shortly after having repeated L'avaro, an 8c+ freed in 1998 by Gnerro, and on Saturday 25 March the 20-year-old athlete clipped the anchors. "It's definitely the best moment" Chanourdie explained "to be like the "queen of the world" for an instant…"
At the start of March Chanourdie was crowned France's vice bouldering champion, while last year she placed 6th overall in the Lead World Cup.