Angela Eiter climbs 9a: Hades at Götterwandl in Austria
On 6 September 2014 Angela Eiter redpointed Hades 9a at the crag Götterwandl close to Nassereith in Austria, three days after Zauberfee 8c+ at Arco, Italy.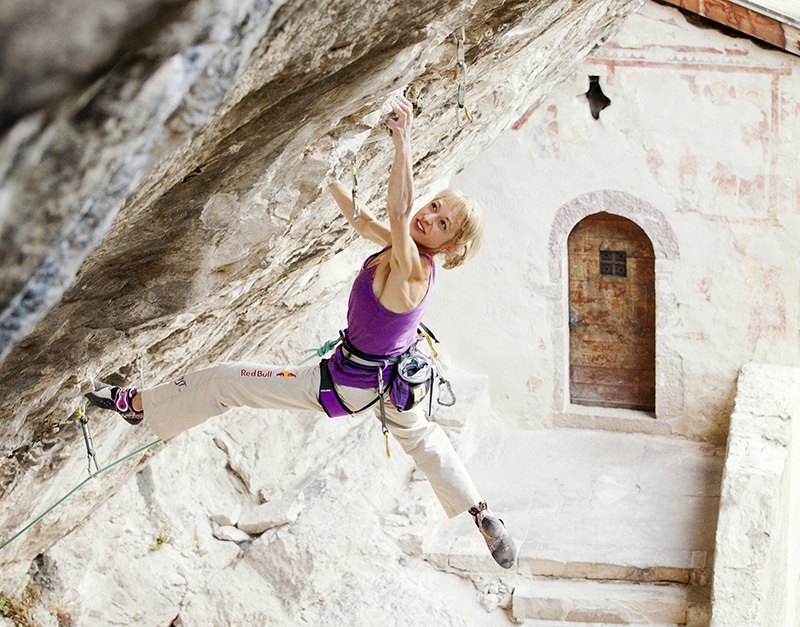 1 / 6
Angela Eiter on Zauberfee 8c+, Eremo, Arco, Italy
Martin Hanslmayr / Red Bull Content Pool
It's an autumn to remember for Austrian climber
Angela Eiter
who, after her farewell from the competitions and rehabilitation after injury, is increasingly transforming into a reference point for the cutting edge of female sports climbing. Eiter has just sent her first 9a and, in doing so, she has entered that utmost realm of difficulty explored for the first time by Spain's
Josune Bereziatu back in 2002 with her redpoint of Bain de Sang at Saint Loup
in Switzerland.
Just a few days ago we mentioned Eiter's first ascent of Hercules 8c+ at the crag Götterwandl close to Nassereith, and at the same crag the 28-year-old has now sent Hades, her first 9a. This single pitch was freed in 2008 by german powerhouse Andreas Bindhammer; 40 intense moves which Eiter tried for the first time last spring and which she successfully linked last Monday. "In that moment I was completely overwhelmed" recounts Eiter "I mastered my most difficult project so far. My shouts of joy must have been heard for miles!"
Eiter's success on Hades came about thanks to her specific training at Rocklands in summer that gave her that tiny bit of extra strength (read 8B boulder...) needed for this testpiece. Success also came about thanks to the awareness that she was on superb form: just three days previously at Arco, Italy, the Austrian had sent Zauberfee 8c+. This route, a former Gerhard Hörhager project freed by Christian Bindhammer is reputed to be hard for the grade and the fact that it has been very rarely repeated by other climbers confirms this. "To have sent Zauberfee means a lot to me. The joy I felt at the top you can compare with receiving a world champion title." The climber from Imst knows a thing or two about that: she's won 4 in total!


16/09/2013 - Angela Eiter, 10 years as the champion of climbing competitions
Interview with Angela Eiter, the queen of climbing competitions who recently bid her official farewell to the world of competitions.