Cerro Riso Patron in Patagonia, Matteo Della Bordella & Silvan Schüpbach climb new route
Italy's Matteo Della Bordella and Switzerland's Silvan Schüpbach have forged a new route up Cerro Riso Patron in Patagonia.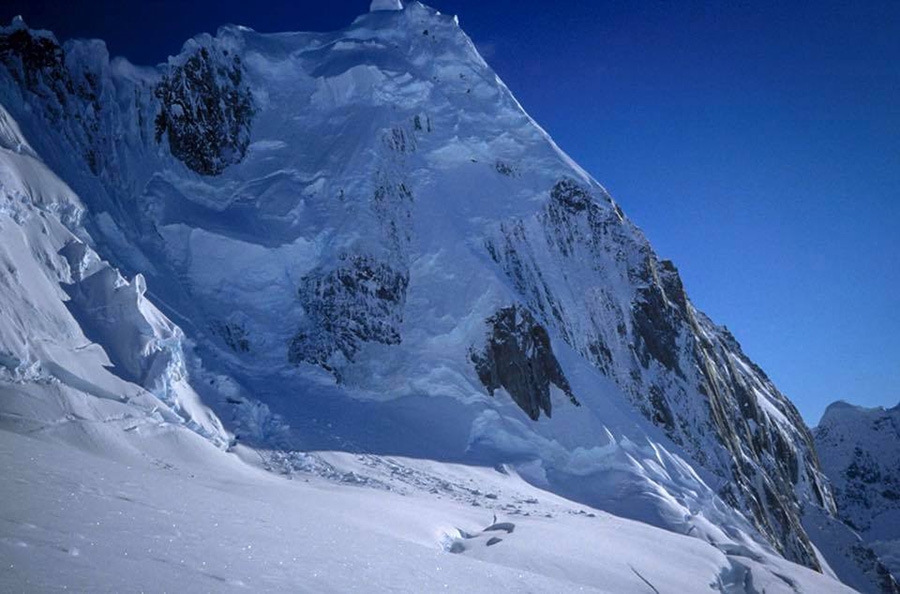 1 / 2
Cerro Riso Patròn in Patagonia where Matteo Della Bordella and Silvan Schüpbach have climbed a new route
archivio Matteo Della Bordella
Breaking news from Patagonia, where Matteo Della Bordella and Silvan Schüpbach have succeeded in establishing a new climb up Cerro Riso Patron, the 3019 meter high mountain first climbed in 1988 by the Ragni di Lecco mountaineers Casimiro Ferrari, Bruno Lombardini and Egidio Spreafico.
In the three decades that have followed, the mountain's summit has only been reached one other time, namely in September 2015 by French alpinists Lise Billon, Antoine Moineville, Diego Simari and Jérôme Sullivan who established a new mixed route up the East Face.
Currently there is little information to go by, but the 33-year-old Italian and the Swiss alpinist are safely back in Base Camp. It's worth noting that just as for their 2014 ascent of Shark's Tooth in Greenland, the duo reached the base of Cerro Riso Patron in kayak; having set off from Puerto Natales on 7 February, they reached Puerto Eden and then travelled 105 km in kayak, through the Falcon Fjord to reach the mountain in mid-February.
The new climb crowns Della Bordella's already eccellete season in Patagonia, as in January he forged a beautiful new route up Cerro Pollone together with Luca Schiera.

Info: www.ragnilecco.com, FB Matteo Della Bordella