Anak Verhoeven frees Ma belle ma muse 8c+ at Romeyer in France
Belgian climber Anak Verhoeven has made the first ascent of 'Ma belle ma muse', an 8c+ sports climb at Romeyer in France.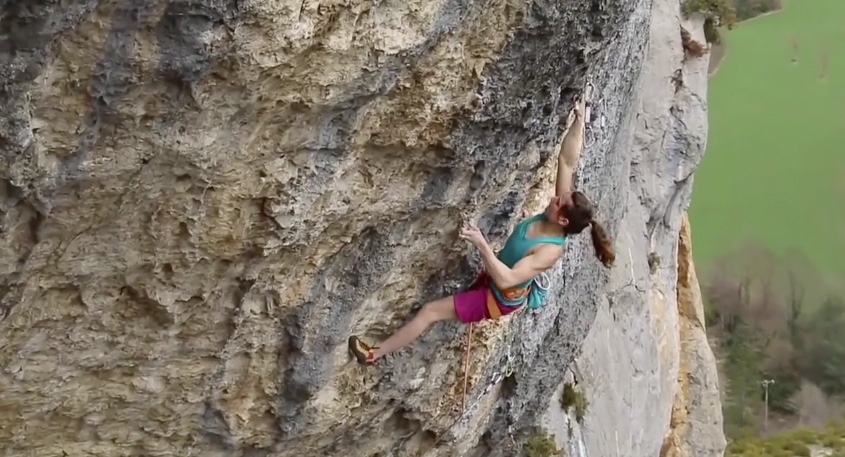 1 / 6
Anak Verhoeven making the first ascent of 'Ma belle ma muse' 8c+ a Romeyer in France.
Sébastien Richard
The recent first ascent of Ma belle ma muse at Romeyer in France at the hands of Anak Verhoeven makes a refreshing change in a sport historically dominated by men. The climb is of utmost difficulties, it "may be hard 8c+" as the Belgian climber explained after having worked the moves and then freed it on her 9th attempt.
Anak Verhoeven is one of the strongest female athletes in the Lead competition circuit and in the past she has redpointed routes such as Era Vella 9a at Margalef in Spain and Ultimate Sacrifice 8c+ at Gorges du Loup in France. Should the grade is confirmed, then this will go down as one of the hardest female first ascents ever of a sports climb. Akin in terms of difficulties to Rolihlahla freed by Sasha DiGiulian in South Africa in 2013, to Pull Over and The Wall put up by Charlotte Durif in France in 2009 and to Claudio Caffè established by Angela Eiter in Italy in 2007.
Although the climbing terrain and style are totally different, at this point it's worth taking a step back in time and remembering what is probably the most famous female first ascent of recent times: the first free ascent of The Nose on El Capitan in Yosemite carried out by Lynn Hill. In 1993 the American achieved the unthinkable, breaching difficulties that had foiled even the best male climbers in the world to make the first free ascent of this legendary climb. In 1994 she then stunned the climbing world once again by climbing The Nose free in under 23 hours.



02/10/2002 - Lynn Hill
Interview with Lynn Hill, a world-class sport climbing symbol. Her legendary one-day free ascent of The Nose on El Capitan in 1994 Yosemite and her entire vertical world as seen by Lynn herself