Alexander Megos fires Furia De Jabali 9b at Siurana
After King Capella, German climber Alex Megos has climbed another William Bosi route at Siurana in Spain, Furia De Jabali 9b.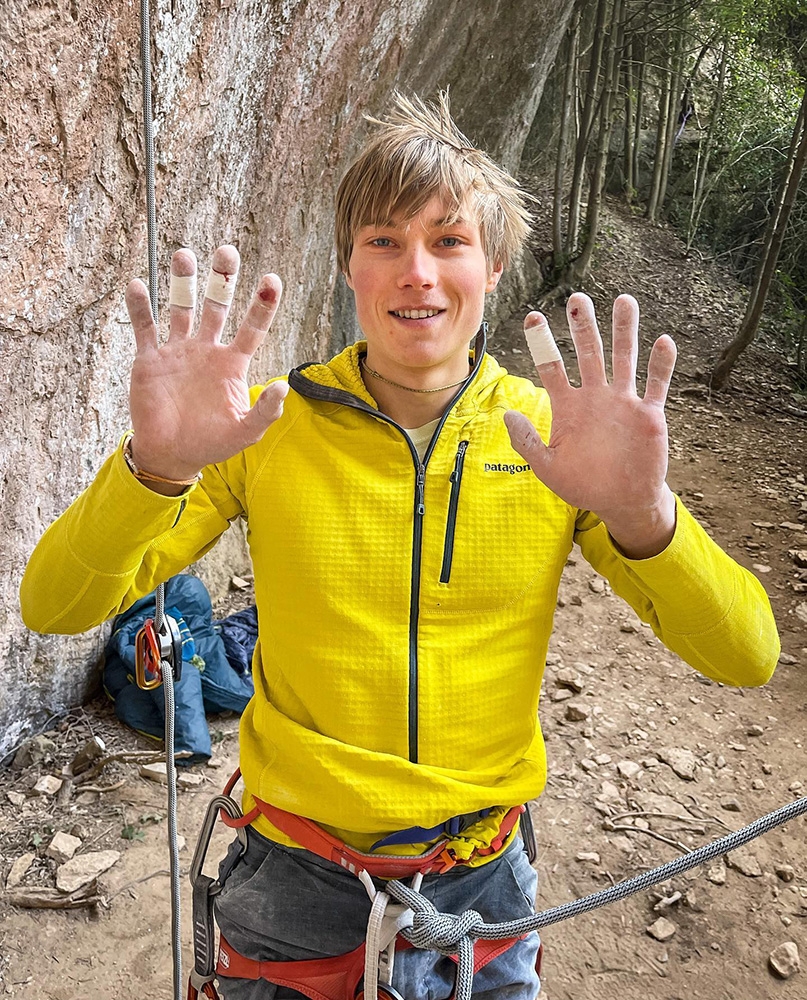 1 / 3
Alex Megos after the first repeat of Furia De Jabali 9b at Siurana in Spain on 29/11/2021
Ievgeniia Kazbekova
Alex Megos has fired another testpiece at Siurana. About ten days after making the first repeat of King Capella, the German climber has now claimed the second ascent Furia De Jabali, another short line at the Capella sector freed by William Bosi earlier this year who suggested 9b for the intense crimpfest.
Megos redpointed the linet after 7 days of attempts, one of which was during his last visit in March when he was unable to do one of the crux moves. Using a different sequence to the Scot the 28-year-old clipped the anchor, stating "It was not pretty, but it counts."

Speaking to planetmountain.com, Megos confirmed that Furia De Jabali is probably 9b and also that it's slightly easier than King Capella.

Link: alexander-megos.de, Petzl