Adam Ondra 9a onsight at Rawyl in Switzerland
Interview with Adam Ondra who succeeded in his first 9a onsight today by sending the route Cabane au Canada at the Swiss crag Rawyl.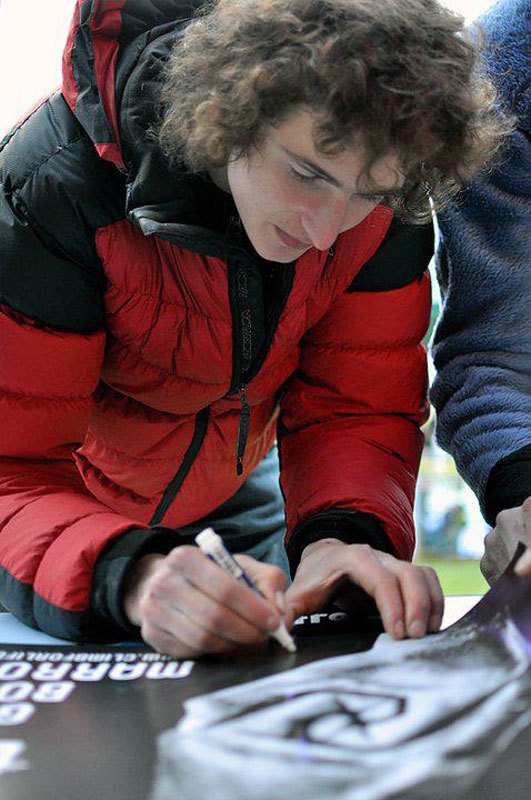 1 / 1
Adam Ondra supporting Climb for Life
Climb for Life
9:00 am at Rawyl in Switzerland. A scream, jubilant, rips across the Valais valley: after a 15 minute battle Adam Ondra had just reached the anchor of Cabane au Canada and, in doing so, had succeeded in his first 9a onsight. The world's second, after Alexander Megos in March this year. Ondra's ascent crowns a three year dream and comes in the wake of numerous near misses and a staggering 15, yes fifteen 8c+ onsights!
Adam, tell us about Cabane au Canada
What can I say? Well, it's a huge gratification, it finally happened! I've had this in mind for two, almost three years and now at last I've done it!
What did you know about this route?
Nothing, I saw it for the first time last night, in the last rays of sun it looked absolutely amazing and I knew I just had to climb it. I was so excited I couldn't fall asleep, even though I knew I had to wake up early.
How come?
The crag faces south and so it gets the sun. In truth the weather forecast had predicted overcast skies so I was fairly relaxed, but when I woke up it was a splendid day, no clouds at all so I was worried that I'd left it too late. I had to warm up fast and got there just in time to send it in the shade.
So if you needed to be quick, how did you warm for a 9a onsight?
Well, I tried a route which I thought was 8a and fell off at about half-height. But I wasn't that worried because I then found out that it wasn't even in the guidebook. I then ran around and flapped my arms as best I could and then set off.
A massive battle?
It was an amazing experience. A 30° overhanging face, with tiny crimps with some decent rests. My style of climbing, with some bouldery sections below and a difficult crux right at the top. It was hard to go for it in the beginning, but I was lucky and got through the hard sections at the start and then continued. When I got to the final moves I had to give it 100%. From an undercling you go to a shoulder move and place your right foot where your right hand is. It's the type of move I've been training all my life. Yeah, I was really lucky!
And what about the grade? In the past you've downgraded some ex 9a's...
As I said, the climbing fits my style perfectly. That's why I'm quite confident it could be 9a. Perhaps not a really hard 9a, but 9a does seem right!