You Cannoli Die Once - Monte Monaco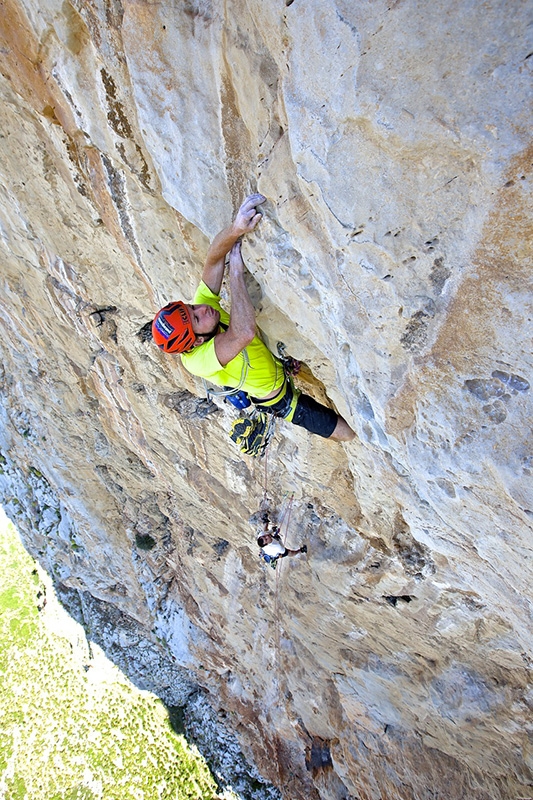 1 / 2
You Cannoli Die Once
Planetmountain
Beauty
First ascent
Tommy Caldwell, Sonnie Trotter, Josh Wharton 06/2014
You Cannoli Die Once takes a steep line to the left of La Lingua Pura and was bolted from above over 2 days by Tommy Caldwell, Sonnie Trotter and Josh Wharton.

The trio made the first free ascent of the route on the 9th of June 2014 and while it turned out to be somewhat easier than they previously thought it nevertheless offers steep climbing up to 7c/7c+ up excellent quality rock.

According to Trotter the new route, You Cannoli Die Once is a "great climb and a nice line for future climbers to enjoy, it contains two of the better pitches I've climbed in San Vito".
Getting there
From San Vito lo Capo drive to the obvious Monte Monaco. Park the car at the northern entry to Camping la Pineta. Access
Walk to the North Face and the base of the route in just 15 minutes. Start as for La Lingua Pura, left of an obvious grey pillar (the route name is written at the start).

You Cannoli Die Once actually shares the first 4 or 5 bolts of Lingua Pura and exits left at an obvious weakness point, then traverse across loose scrambling until you get the base of our route. Itinerary
P1: 5.10+
P2: 5.8
P3: 5.12b/c
P4: 5.10+
P5: 5.10-
P6: 5.12c/d Descent
Walk down the south face in 45 minutes, some grade II scramble.
Beauty
First ascent
Tommy Caldwell, Sonnie Trotter, Josh Wharton 06/2014
Routes in the same mountain group
Show more in Sicilian Apennines