The Meltdown, video of Johnny Dawes and Jerry Moffatt on the Welsh slate testpiece
The video filmed by Alun Hughes of Johnny Dawes and Jerry Moffatt during their early attempts on The Meltdown, the super testpiece freed recently by James McHaffie at the Dinorwig slate quarries in Wales.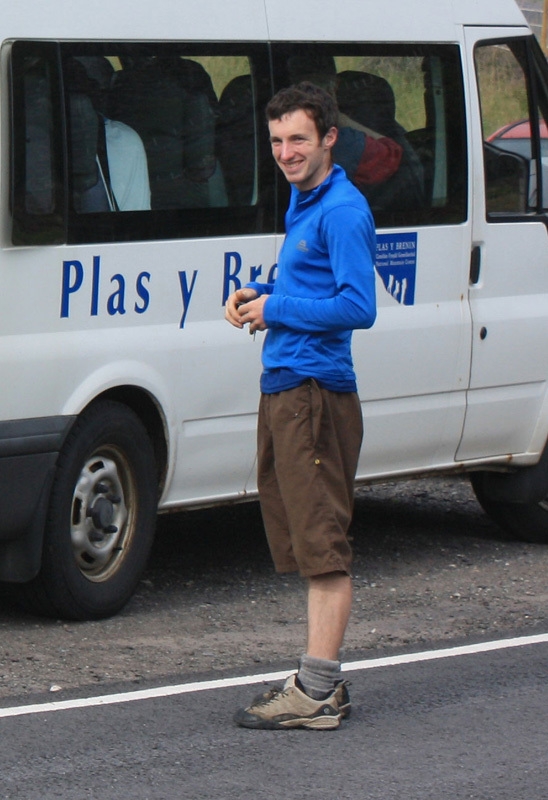 1 / 1
British rock climber James McHaffie
Simon Panton
A fortnight ago we published the news about British climber James McHaffie who had just managed to free The Meltdown, the desperate single pitch climb in the Dinorwig slate quarries above the village of Llanberis in Wales.

The route in question is an old project bolted by Johnny Dawes, one of the undisputed stars of slate climbing who attempted this line during the 1980's. Despite getting close, Dawes failed in his intent and only now, after circa 50 attempts, has highly talented James McHaffie succeed in linking this hyper-technical vertical rebus. Old archive material filmed by Alun Hughes – the man who produced the film Stone Monkey – which captures Dawes add also the super strong Jerry Moffatt during their attempts almost three decades back is now online. Two of the best climbers in the world chasing their vision worth a staggering 9a... Moffatt's comment after the dyno to reach the belay? "What an ending! It's going to be the best route in the world!"




Interviews
- Johnny Dawes - the rock climbing interview
- Jerry Moffatt interview


Rock climbing in Wales - a choice selection
- Dinas Cromlech - some of the best extreme rock climbs in the entire UK.
- Cloggy - Clogwyn Du'r Arddu - the shrine of British rcok climbing.
- Vivian Quarry - the most popular slate crag in Wales
- Rainbow Slab - arguably the jewel in the crown of Llanberis slate.
- Gogarth - one of the best sea cliffs in Britain. Fullstop.
- Lower Pen Trwyn - simply the best sport crag in North Wales.
- Huntsman's Leap - one of the most popular sea cliffs in Pembroke, South Wales.