Tragedy on K2: Russian mountaineer Vitaliy Gorelik dies
Russian mountaineer Vitaliy Gorelik has died during an attempt at the first winter ascent of the second highest mountain in the world.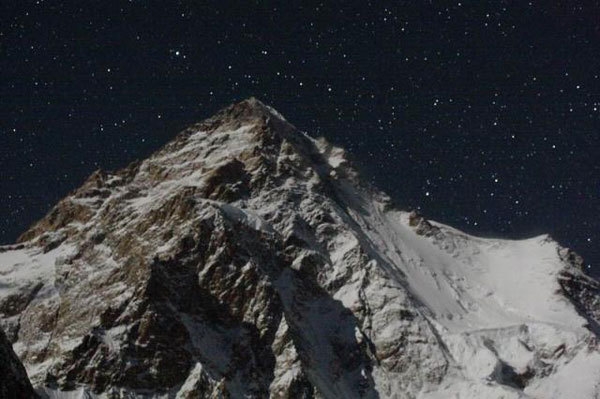 1 / 1
The west face of K2 (8611m)
Victor Kozlov
The tragic news came by email from Anna Piunova at 11:45. According to the official expedition website, at the start of February Vitaliy Gorelik suffered severe frostbite during an attempt to fix ropes above 7000. Evidently things took a sudden turn for the worse: "One hour ago Vitaliy Gorelik died in BC of cardiac insufficiency. Several days ago his breathing was supported by a ventilation apparatus and he also suffered from frostbitten hands. Unfortunately the helicopter could not land to pick him up because of the violent hurricane." As a result of the tragedy, expedition leader Viktor Kozlov has obvioulsy called off the expedition.

In 2010 Vitaly Gorelik received a Piolet d'Or nomination  for his new route, established with Gleb Sokolov, up Pik Pobeda in Kirghizstan.

On 23 Janaury another Russian alpinist, Vladimir Belous, was evacuated due to frostbite but he is in stable condition.