Juanjo Garra perishes on Dhaulagiri
Spanish mountaineer Juanjo Garra has died on Dhaulagiri (8167m).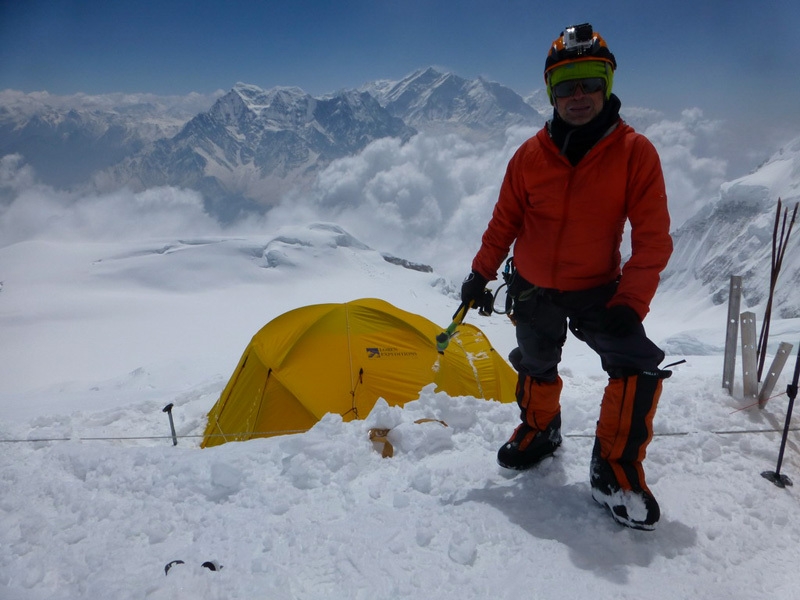 1 / 1
Spanish moutaineer Juanjo Garra
archivio Garra
Bad news continues to trickle in from the Himalayas. This time it's Dhaulagiri, the seventh highest mountain of the earth, which has made headline news due to the dramatic but ultimately unsuccessful attempt to rescue Spanish alpinist Juanjo Garra.
As always precise details are yet to be confirmed but it seems as if the 49-year-old fell during the descent from the summit on Thursday, 23 May. A fall above Camp 3 that resulted in a broken ankle, initially described as "a little accident", but which stopped Garra from descending any furthers.
According to the Spanish magazine
Desnivel
, Garra therefore spent a night at over 8000m and another three days at altitude. Garra, who had ascended nine 8000m peaks, was joined by Kheshap Sherpa who reascended from Camp 3 to wait with Garra for help. Once again Simone Moro and Maurizio Folini seem to have played an important role in the rescue operations transporting by helicopter, according to the
Eco di Bergamo
, three Sherpa with food, oxygen and clothes to 6300 meters. Strong winds prevented Moro and Folini from flying even higher and even though Garra was reached by two Sherpa yesterday, all help unfortunately arrived too late. The sad news of his death was announced this morning.