Pana - Mongolfiera - Val di Mello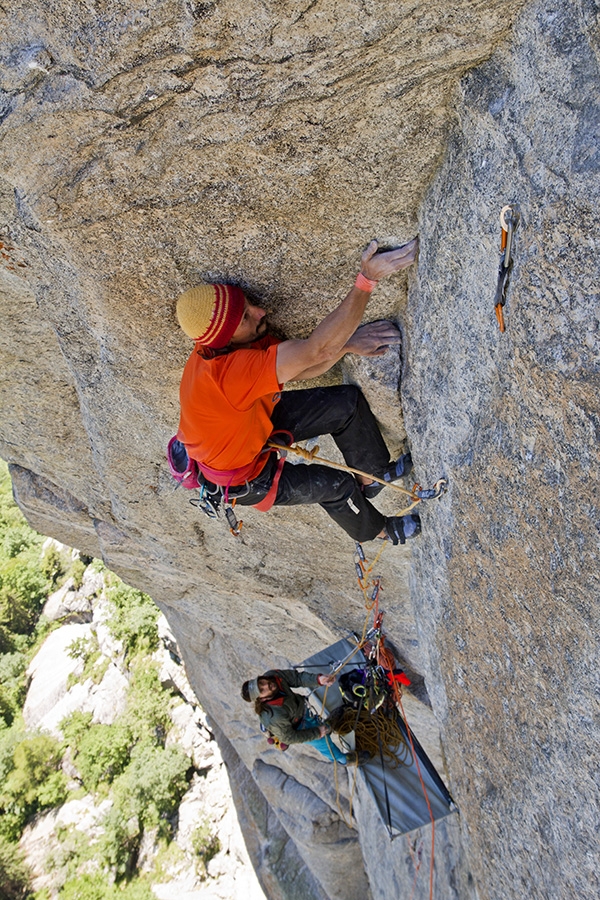 1 / 1
Pana
Planetmountain
Beauty
First ascent
Daniele Bianchi, Simone Pedeferri 06/2016
Logical and beautiful line first ascended ground-up by Daniele Bianchi and Simone Pedeferri in June 2016 up the Mongolfiera face in Val di Mello, above Scoglio delle Metamorfosi. The route is composed of 9 pitches, of which the two crux pitches are extremely bouldery.
Getting there
From Milan take the SS36 towards Sondrio-Tirano. At the village Ardenno (after Morbegno), head up into Val Masino. From here a typical moutnain road leads in 15 minutes to San Martino, the starting point for all climbs in Val di Mello.
Access
As for Scoglio delle Metamorfosi, then continue upwards for a further 20 minutes.
Itinerary
P1 IV 25m
P2 6b+ 45m
P3 6a 25m
P4 7a 40m
P5 7b 25m
P6 8b 15m
P7 8b 30m
P8 6a+ 25m
P9 8a+ 25m
Gear
Set of micro friends, set of alien offset, 10 quickdraws, small wires
Beauty
First ascent
Daniele Bianchi, Simone Pedeferri 06/2016
Routes in the same mountain group
Show more in Masino - Bregaglia