Stefano Ghisolfi gives Massone its Ultimatum, a new 9a+ at Arco
Italian climber Stefano Ghisolfi has made the first ascent of Ultimatum, a 9a+ sports climb at Massone, Arco.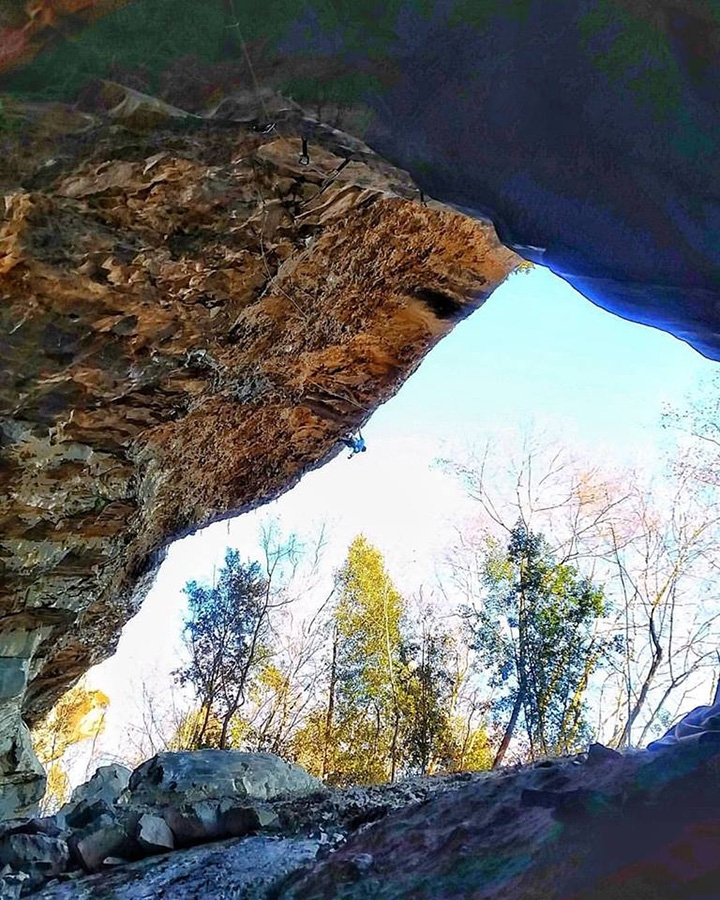 1 / 3
Stefano Ghisolfi making the first ascent of Ultimatum 9a+ at Massone, Arco
Sara Grippo
Stefano Ghisolfi is making the most of his amazing form - which this year netted him a win in the Lead World Cup in Xiamen and 4th overall. His recent move from Turin to Arco in Italy's Garda Trentino region has now resulted in the first ascent of Ultimatum, the hardest sport climb in the entire Arco area.
The route is an enormous link-up at the historic crag Massone, in the most overhanging sector called Pueblo, and connects Underground, Reini's vibes, Pietra Murata and L'ultima pietra before finishing up Stonehenge. Put in other words, an infinite journey from the inner bowels of the bunker (during the Second World War this old quarry was used as an air raid shelter by the inhabitants of the nearby villages Massone and San Martino) to climb back into the light after 110 exhausting moves.
In mid-November Ghisolfi prepared himself for this mammoth undertaking by onsighting the 8b+ Pietra Murata, his hardest onsight so far. Last week he fell off move 108 on the new connection, just two holds from the chain on a section which can't be particularly easy, seeing that Adam Ondra had fallen off at this point a few months ago. The other day Ghisolfi made the five-minute journey from home to the crag and freed what is now the hardest sport climb in Arco, and his second-hardest first ascent after Lapsus 9b at Andonno last year.

TOPO: the crag Massone, Arco