Magnificat, new rock climb at Capo d'Uomo in Tuscany
A new multi-pitch rock climb at Capo d'Uomo, Argentario, Italy: Magnificat (6b+, 80m), first ascended by the Mountain Guide Eraldo Meraldi and dedicated to Roberto Iannilli.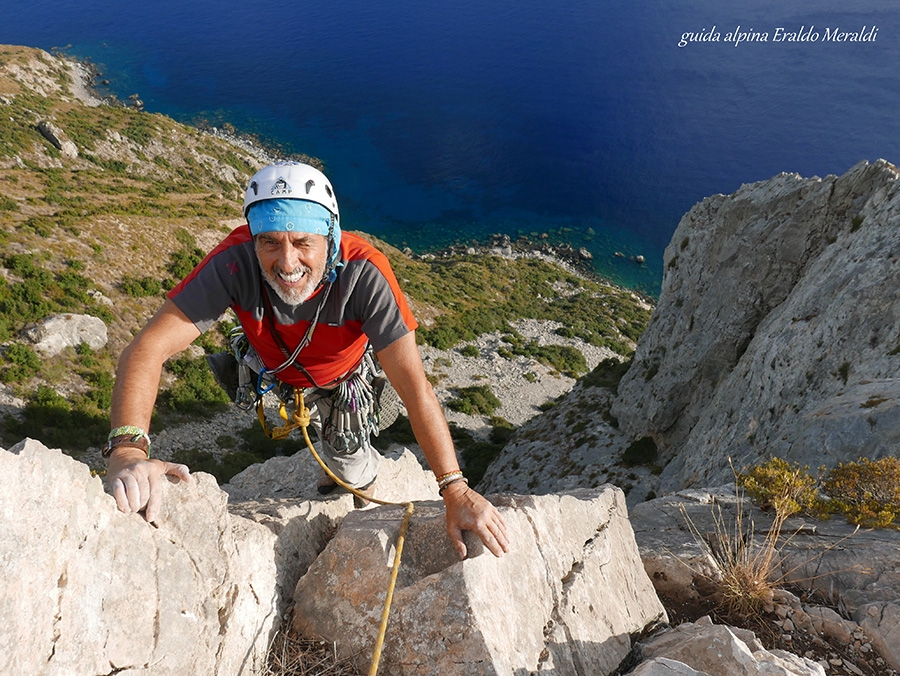 1 / 11
During the first ascent of 'Magnificat', Capo d'Uomo, Argentario, Italy
Eraldo Meraldi
In recent years Capo d'Uomo at Argentario in Tuscany has become fairly popular with climbers, thanks to the addition of new sports climbs. The undisputed beauty of area obviously adds to the charm.
A corner in the central section of the face always caught my attention and when I finally got round to bolting it, I realized I'd discovered a little gem overlooking the sea. The views from up there are simply unique.
The rock on pitch 1 requires a little care, and this leads to the big corner where, every now and then, the fact that you need to add some natural pro adds a bit of spice to the climb. Pitch 3 climbs a beautiful face before finishing up a technical corner.
As usual, when you top out here, you sit down, take in the view and contemplate about the sea and the scents that come from the Mediterranean bush. You share these moments with your climbing partner and return home happy and satisfied, knowing that you've just experienced a great day outdoors.
I've dedicated this route to the late Roberto Iannilli, a talented, humble and special mountaineer, a purist ... I met him once here at Capo d'Uomo; he was with friends, carefree but, as soon as his hands caressed the rock, extremely careful. He'd noticed this line, too.

Safe climbing
Eraldo Meraldi, mountain guide



TOPO: Magnificat, Capo d'Uomo