Ferrino Winter 2024: cutting-edge products for high-altitude mountaineering
The passion for excellence: Ferrino always committed to developing cutting-edge products for high-altitude mountaineering.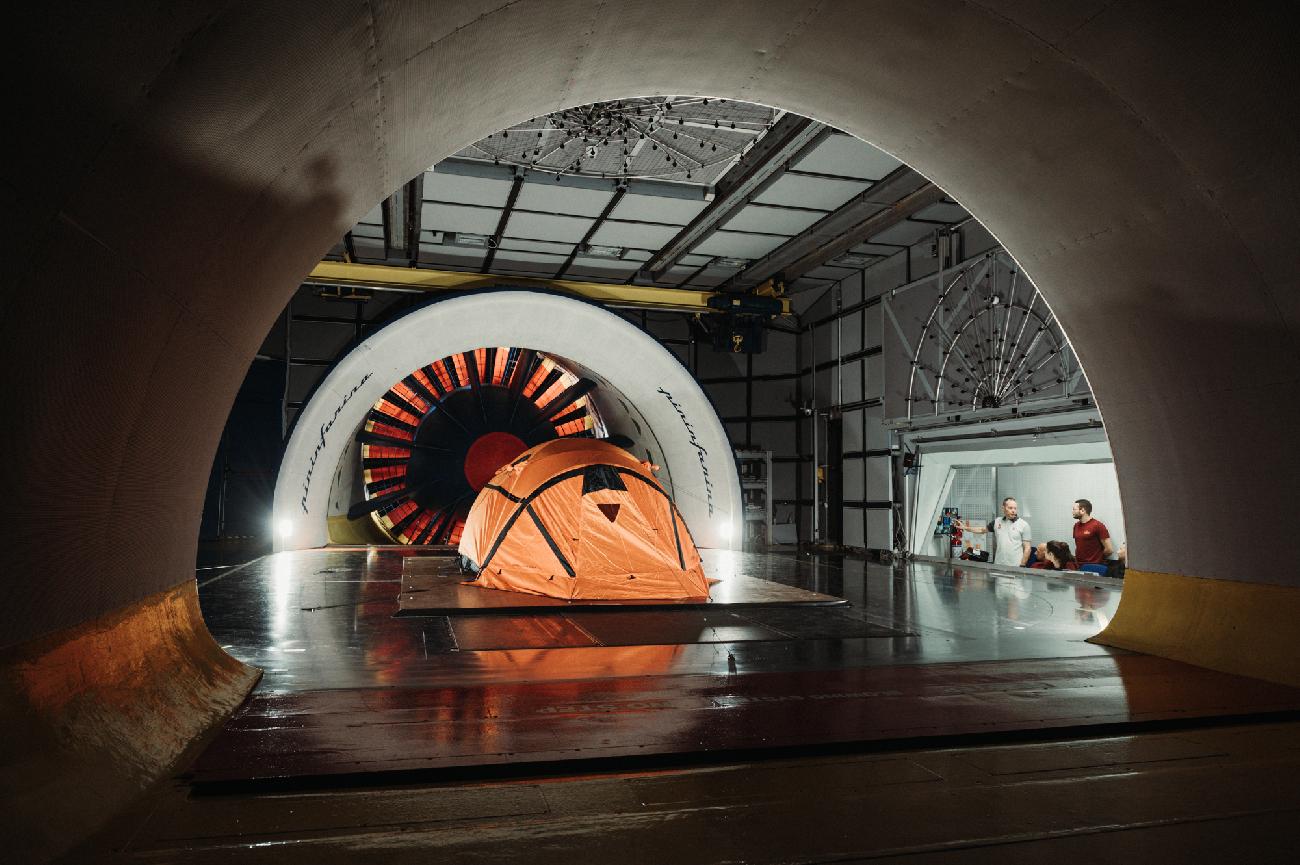 1 / 18
The passion for excellence: Ferrino always committed to developing cutting-edge products for high-altitude mountaineering.
Ferrino
Ferrino, the reference brand in outdoor equipment, presents the new EXTREME 2 high altitude tent from the FERRINO HIGHLAB collection.
The Extreme tent takes the name from the historic model used since 1982 by Reinhold Messner and has been tested, as was done in Messner's time, in the Pininfarina Wind Tunnel, an excellence in the field of aerodynamic engineering that simulates strong environmental stresses to test the aerodynamic performance of various objects, including vehicles, aircraft and sports equipment . In this extraordinary setting, Ferrino puts its products to the test in order to improve their stability, wind resistance and safety.
The collaboration between Ferrino and the Pininfarina Wind Tunnel represents a unique synergy between Pininfarina's experience and Ferrino's commitment to producing high-quality mountain equipment.
This partnership allowed the engineers to assess and optimise the wind resistance, aerodynamics and stability of the tents in order to offer Ferrino's customers even more reliable and high-performance products.
The tests were carried out by the R&D team in collaboration with the Basque mountaineer Alex Txikon, who has been using Ferrino tents for many years on his winter expeditions to the 8000 m peaks: "In those conditions nothing can be left to chance, the winds blow at extreme speeds and mistakes are not allowed.
The test results were outstanding. The EXTREME 2 tent, thanks to its aerodynamic lines, the use of excellent materials such as Bio-Based Dyneema® Fiber 20,000 mm and ECOSENSOR™ Recycled Nylon Membrane and innovative solutions including the Easton® carbon inner pole, has proven to be highly wind resistant (tested up to 150 km/h), guaranteeing the stability and comfort needed to face the most demanding conditions.
The result? The strongest and lightest high-altitude 2-person tent on the market with an incomparable weight of only 890 g!
And there's more: a new chapter in the history of equipment for high-altitude expeditions opens with the new version of the legendary REVOLUTION 1200 sleeping bag.
Another product that stands out in the winter collection is the brand new OSA 32 backpack. A distinctive colour line and a clean, eye-catching style make this backpack a new must-have for freeriders and ski mountaineers.

EXTREME 2
The new ultra-light high altitude tent model with an unrivalled weight of 890 g, it is the lightest high-altitude tent on the market.
HL REVOLUTION 1200
The ideal sleeping bag for those wishing to rest during expeditions under extreme weather conditions.
OSA 32
Perfect for freeriders and ski mountaineers looking for style without technical limitations. With maximum ergonomics and functionality, this backpack meets every need on the snow.

Info: www.ferrino.it
It was 1870 and Cesare Ferrino began production of the fabric waterproofing formula that he had discovered, tested and perfected over time, on an industrial scale. It was a winning idea. Ferrino's story began here