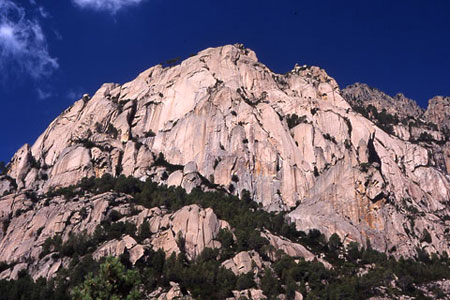 Corsica, an island surrounded by the sea, an island of mountains. An island of beached, windsurf and sailing boats, but also trekking, canyoning, climbing and skiing. This striking contrast characterises this French island, where water is without a doubt the main player, in both its forms, salt and fresh.

We searched for this fresh water with 4 treks in Val Niello, Val Restonica and beneath the Col de Bavella. Four simple walks - come and join us!




photo: the Bavella group, a true paradise for climbing, canyoning and trekking.